What To Make With Cauliflower?
Baked in the oven, grilled in foil, roasted, boiled, deep-fried, stir-fried on skillet, made into casserole, served in soup (or chowder and mash), cauliflower can satisfy the taste buds of any eater. Not just that, it can combine well with a wide range of ingredients, ranging from simple spices (honey, garlic, butter,..) to chicken. Regarding nutrition, it's Vitamin C and Vitamin K and low in carbs.
In this article, we're introducing 30 of the best cauliflower dishes to make at any time of the year. If you love cooking and have craving for cauliflower variations, just go for them. There is one thing worth mentioning that you may swap potatoes, noodles, pastas and other higher-carb foods with cauliflower when adopting a low-carb diet. Plus, you can definitely turn it into healthy and flavorful snacks if you prefer. Here we go!
#1 Indian Coconut Butter Couliflower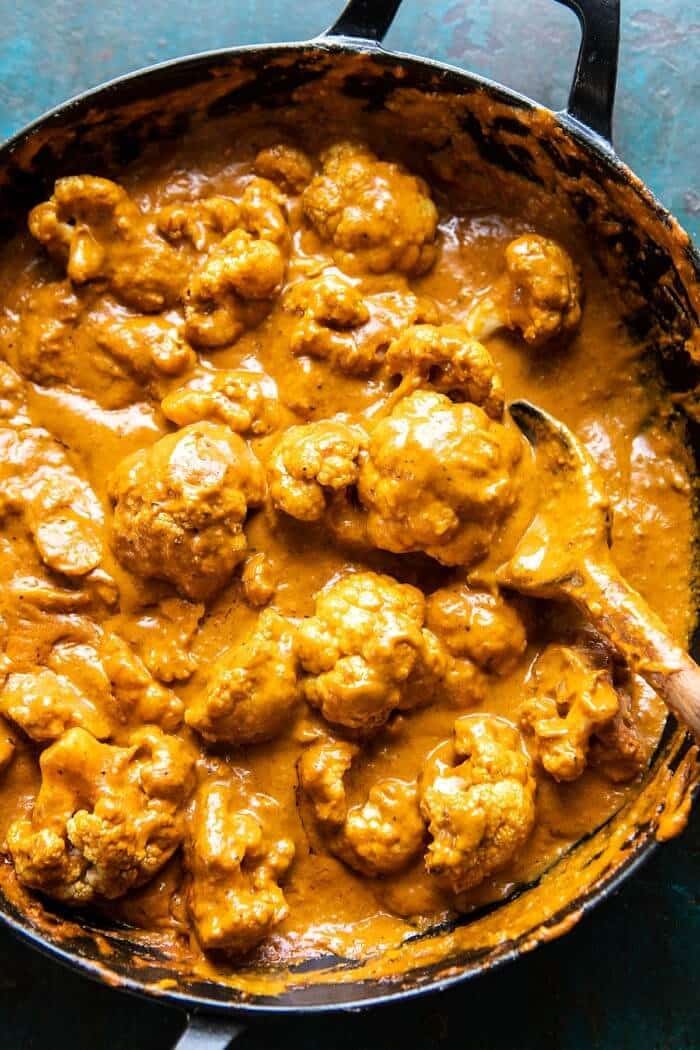 #2 Cauliflower Tortillas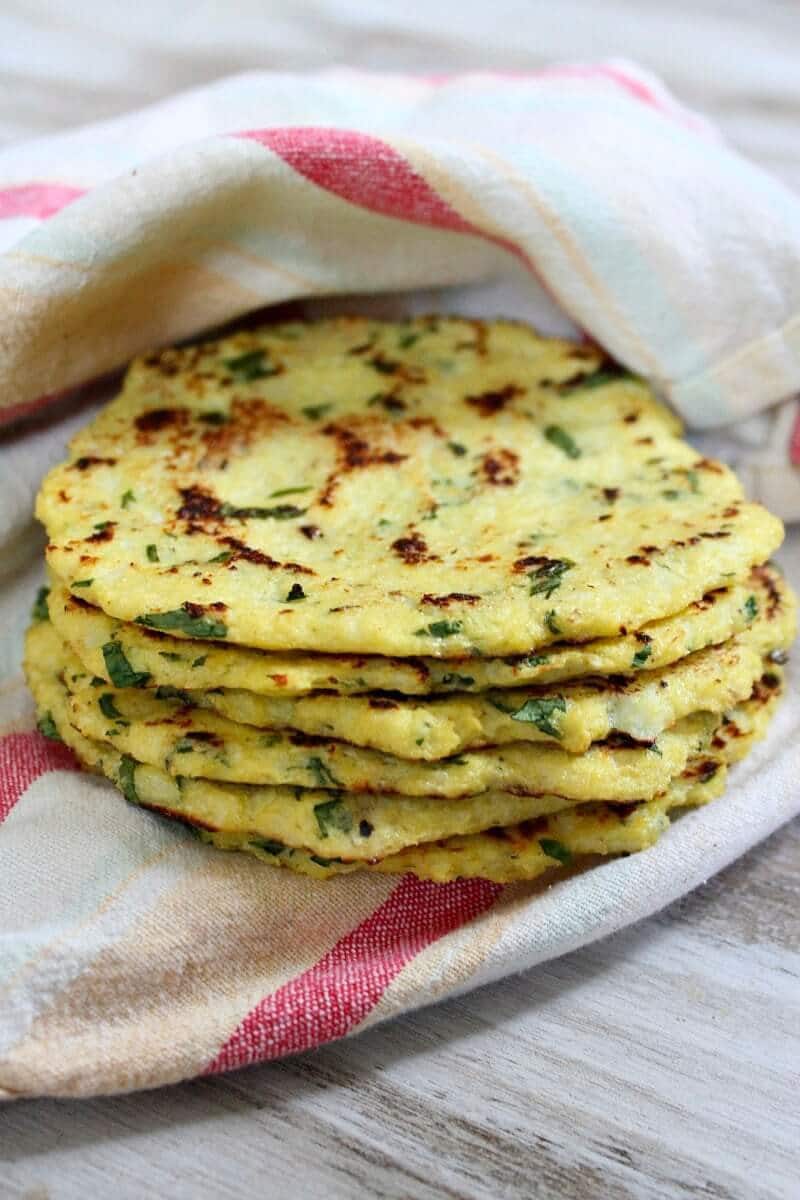 #3 Korean Style Popcorn Cauliflower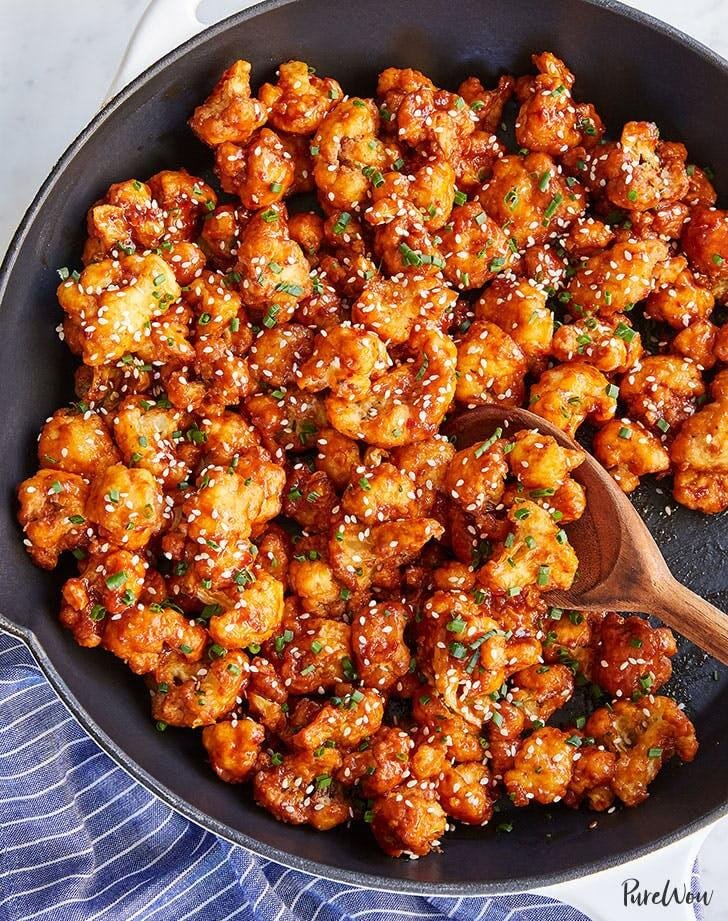 #4 Roasted Cauliflower and Kale Salad with Lemon Tahini Dressing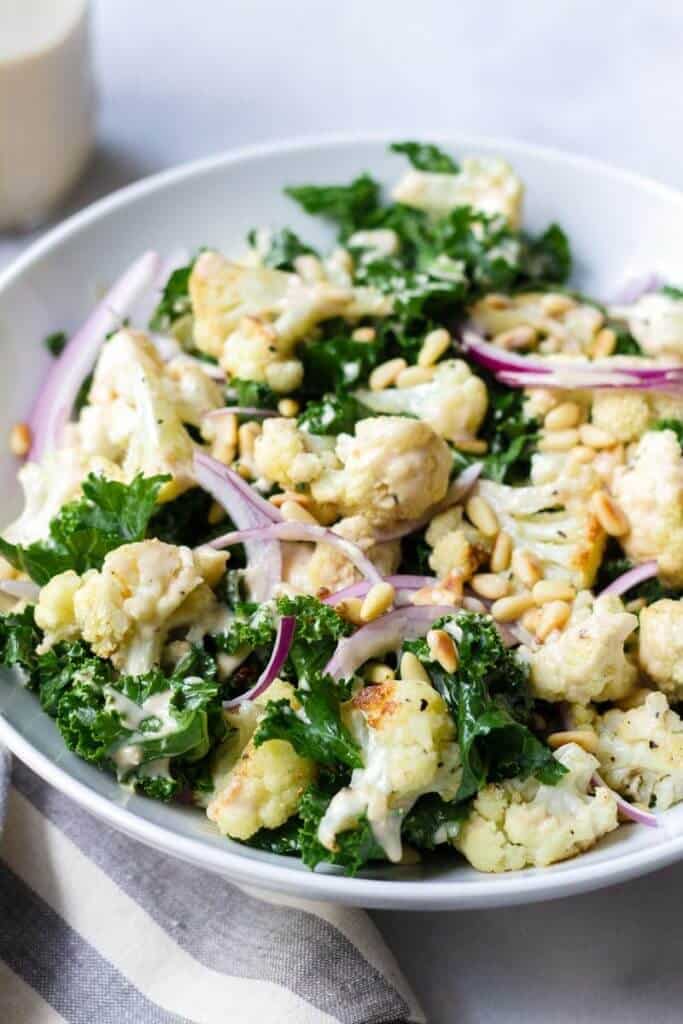 #5 Buffalo Chicken Cauliflower Casserole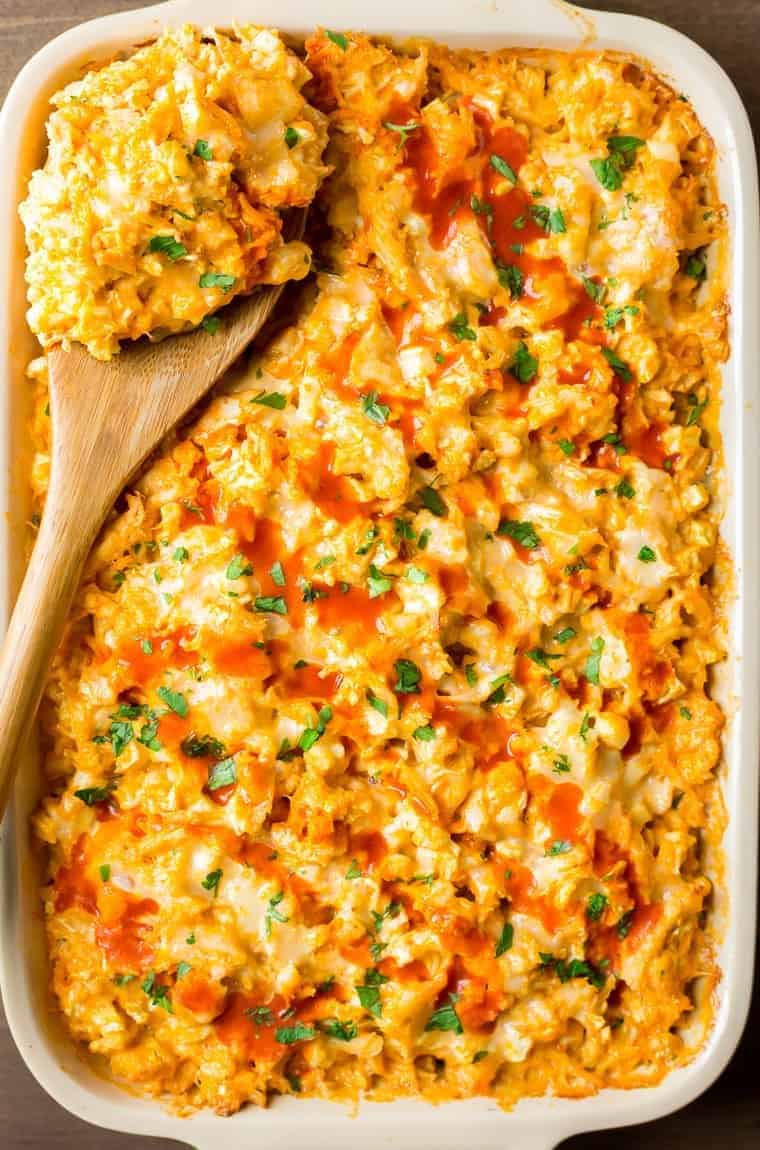 #6 Cauliflower Mash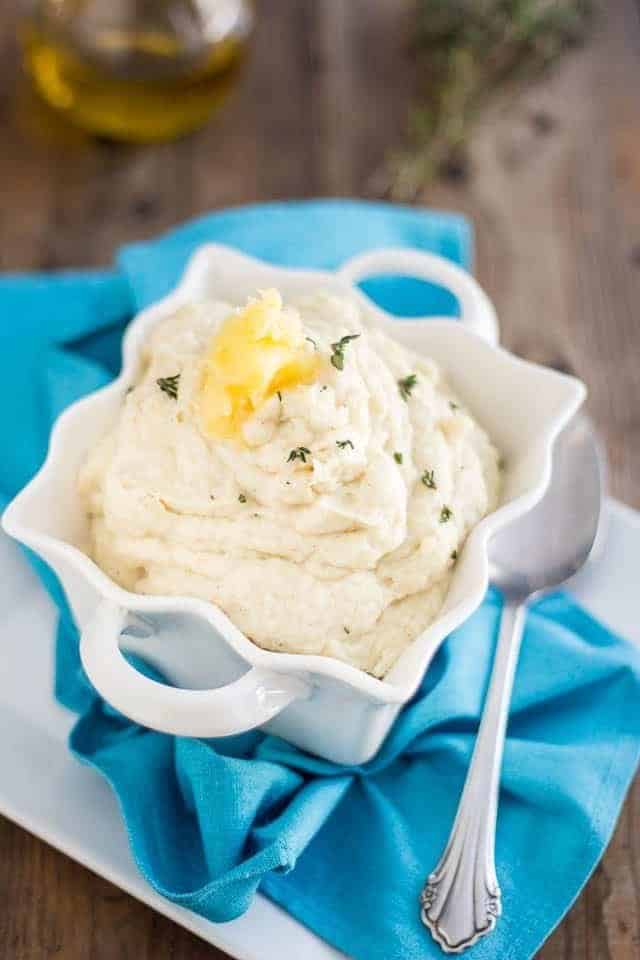 #7 Oven Baked Buffalo Cauliflower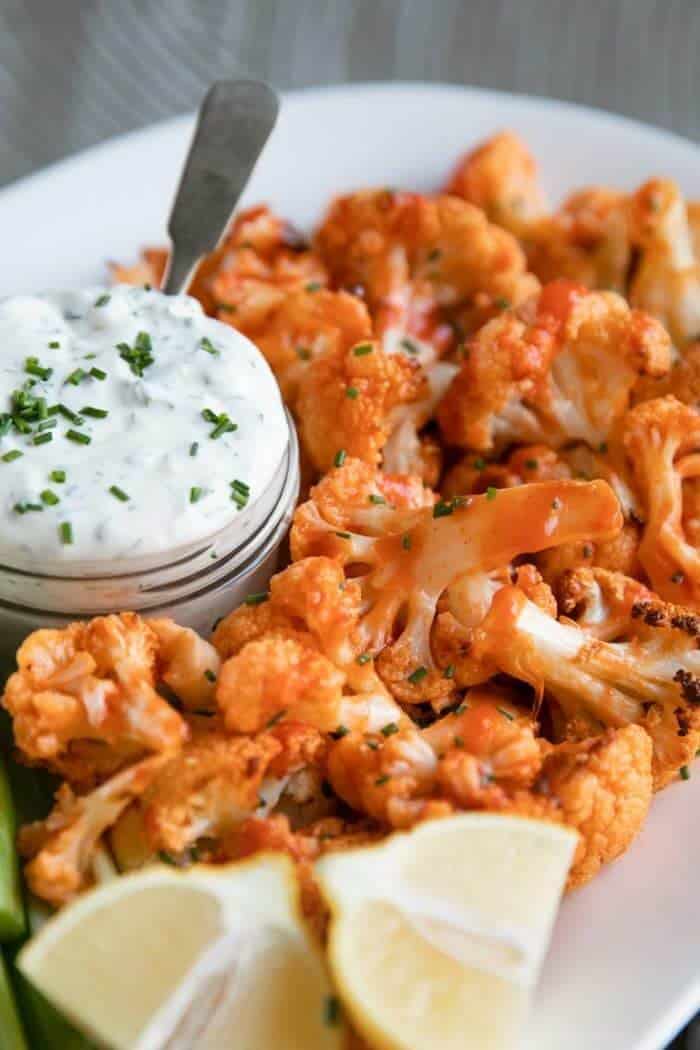 #8 Cauliflower Bagels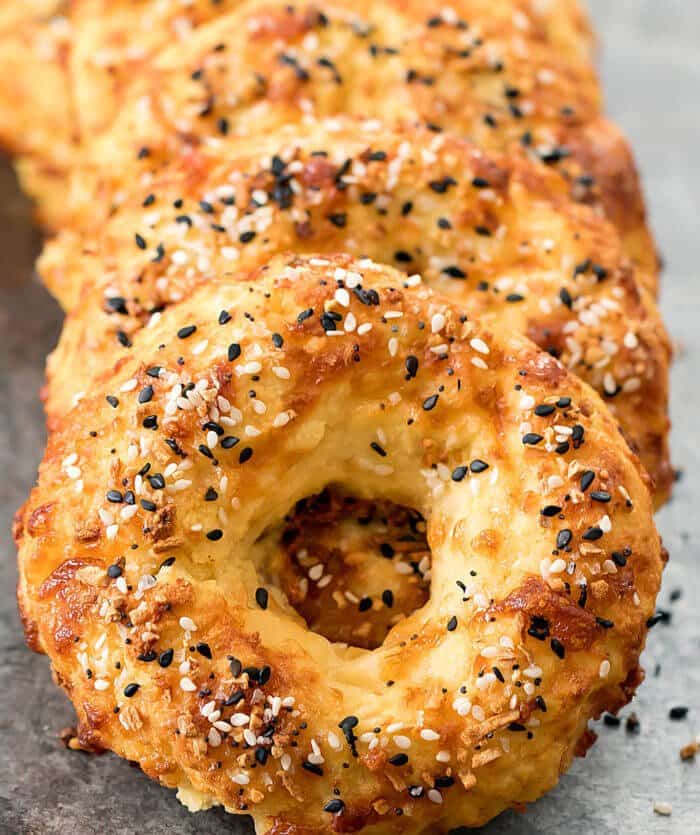 #9 Buffalo Chicken Keto Cauliflower Tots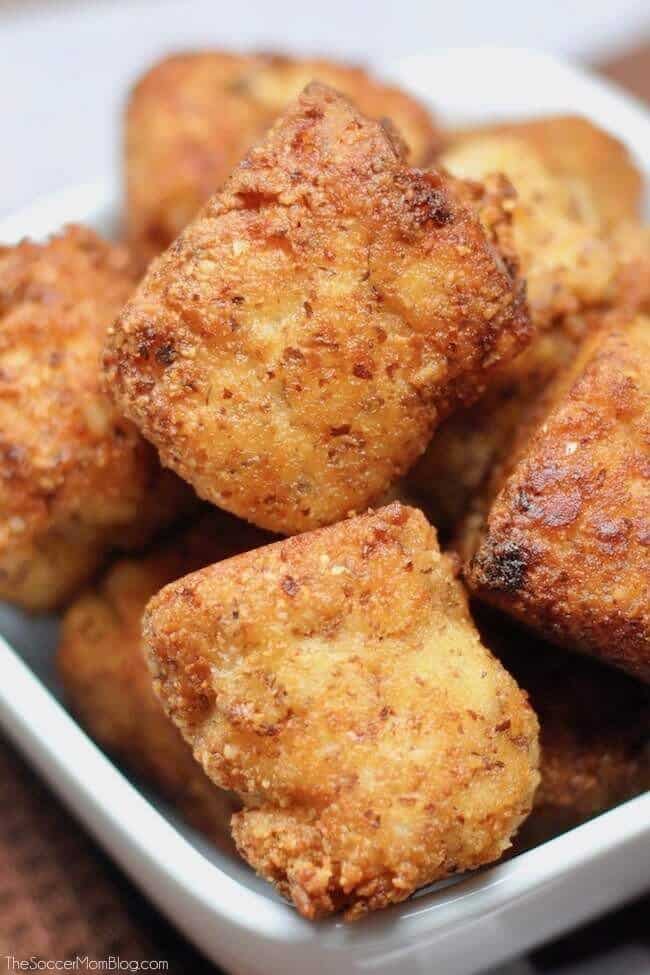 #10 Kung Pao Cauliflower
#11 Loaded Cauliflower Broccoli Casserole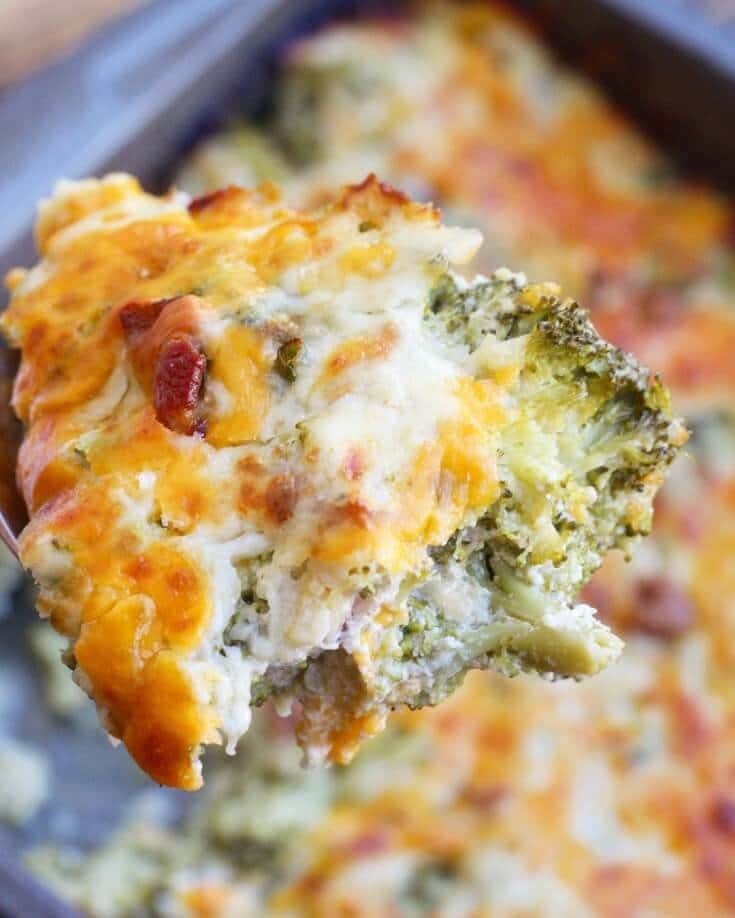 #12 Cauliflower Muffins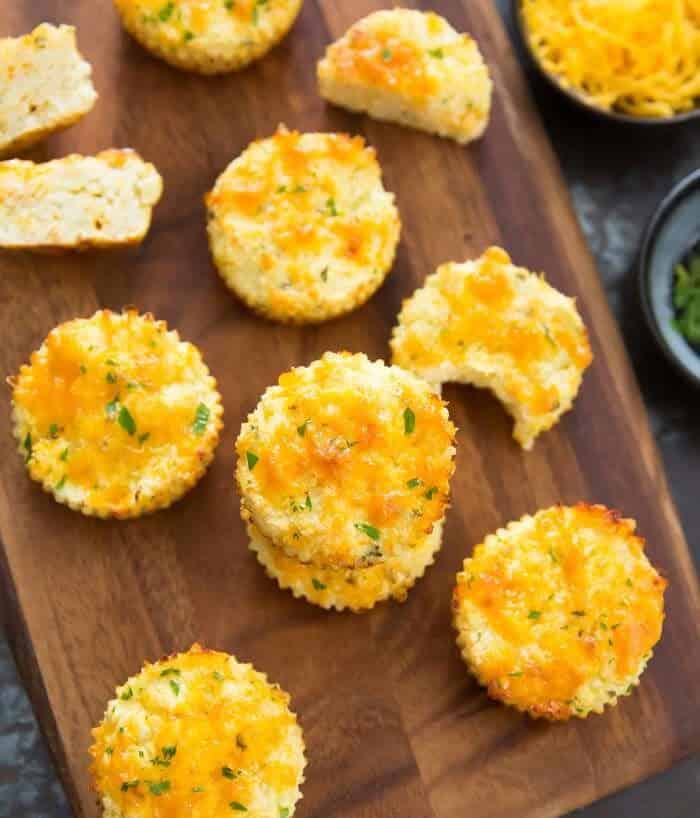 #13 Parmesan Roasted Cauliflower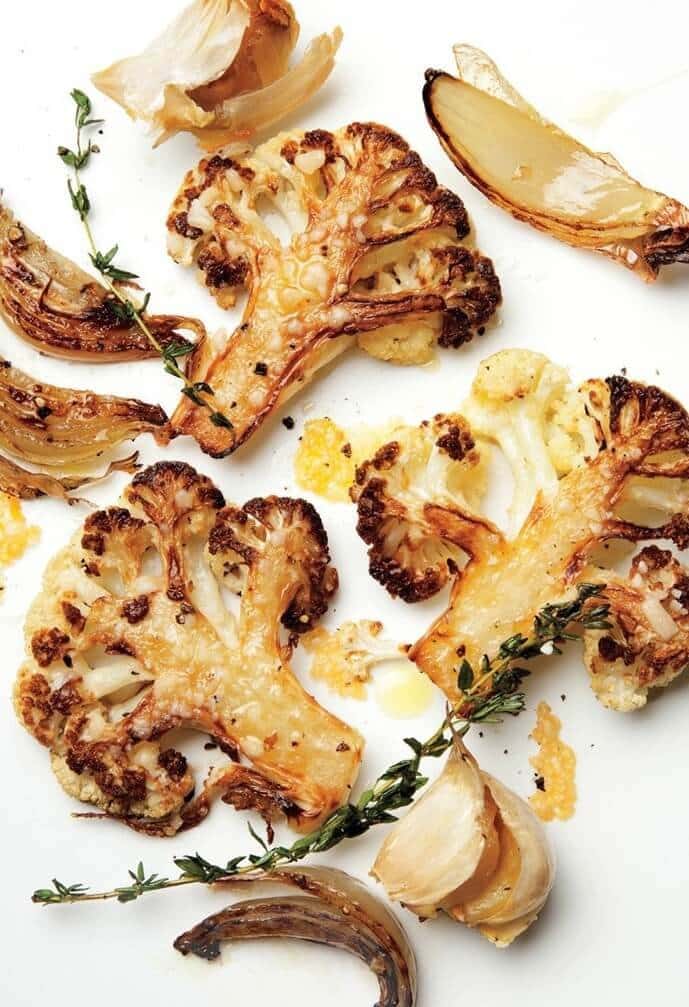 #14 Sticky and Crispy Cauliflower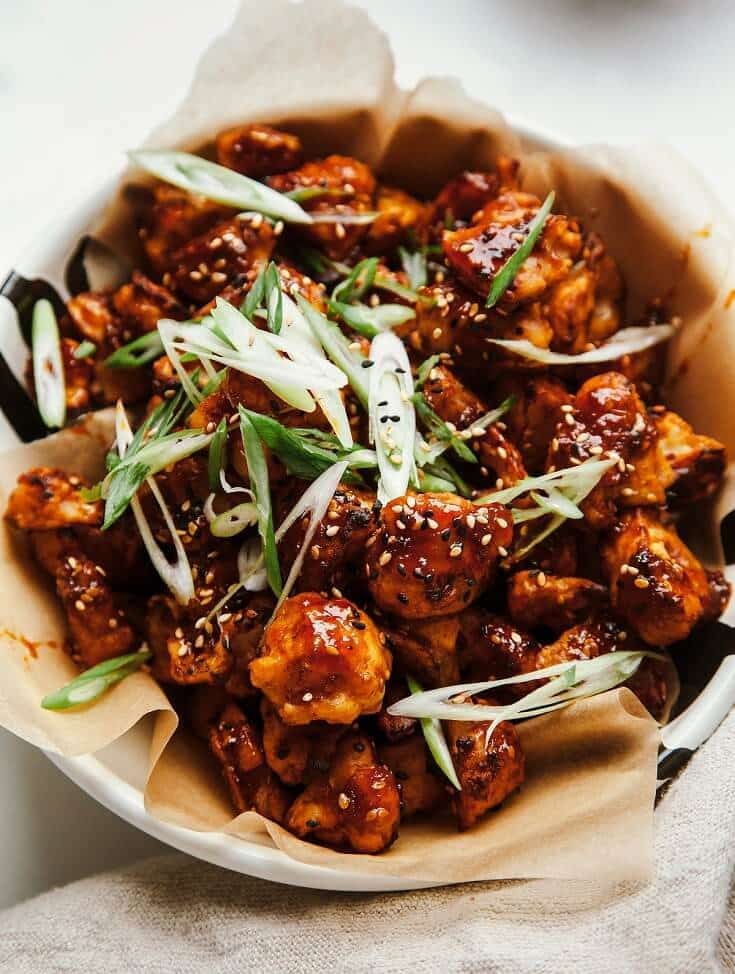 #15 Creamy Roasted Cauliflower Soup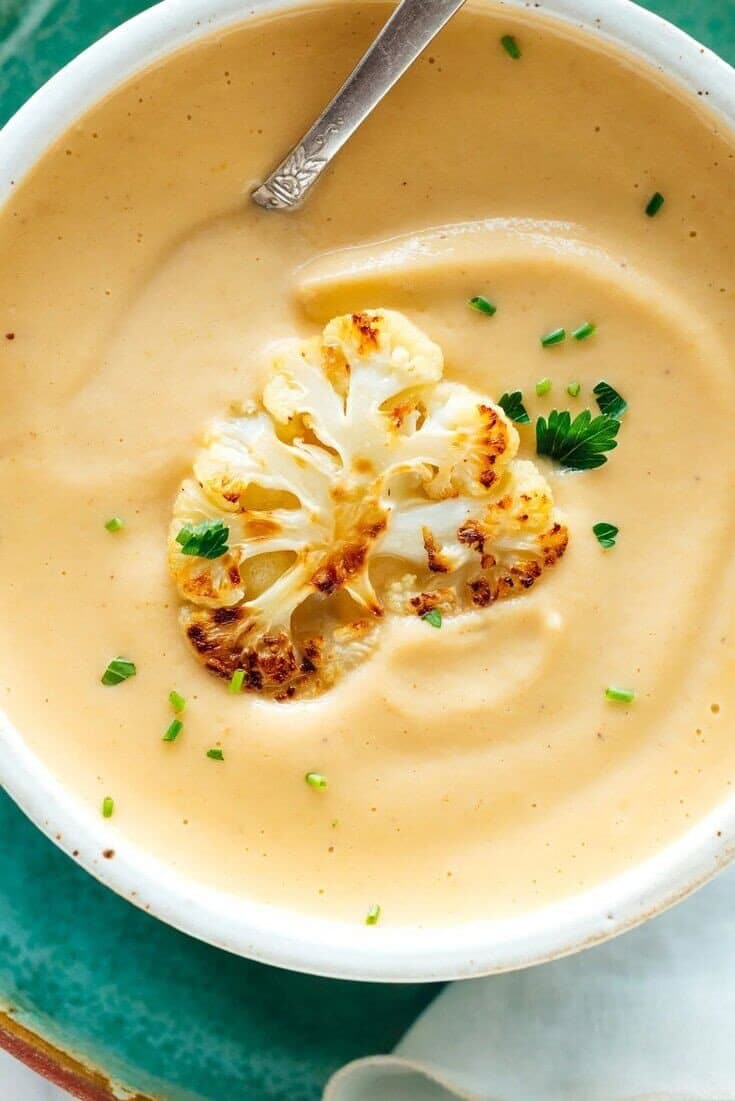 #16 Baked Sweet and Sour Cauliflower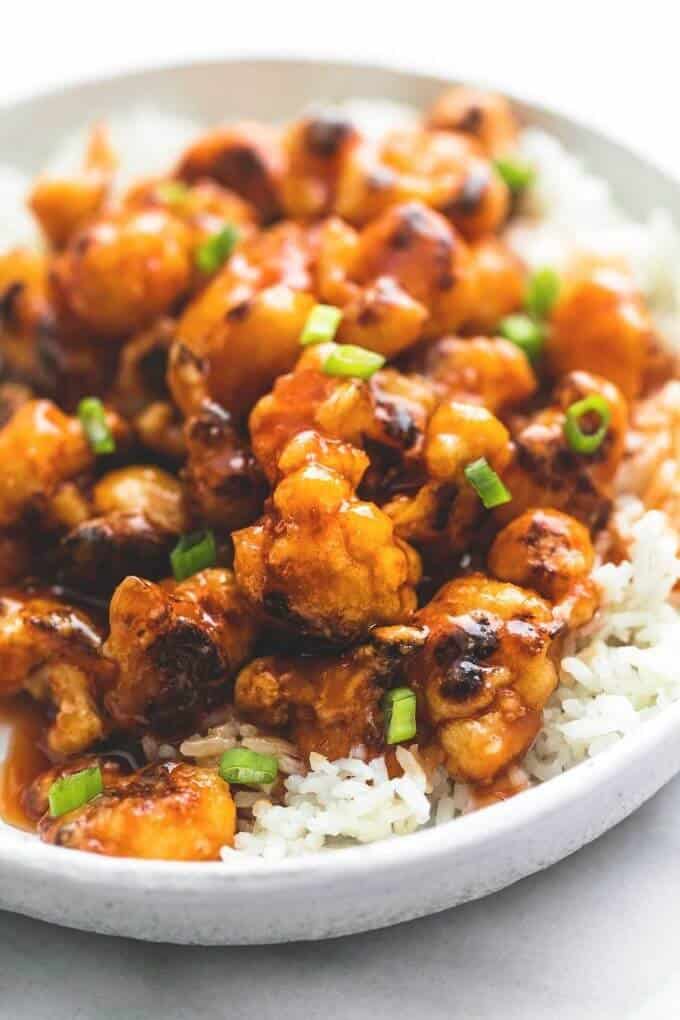 #17 Cauliflower Fried Rice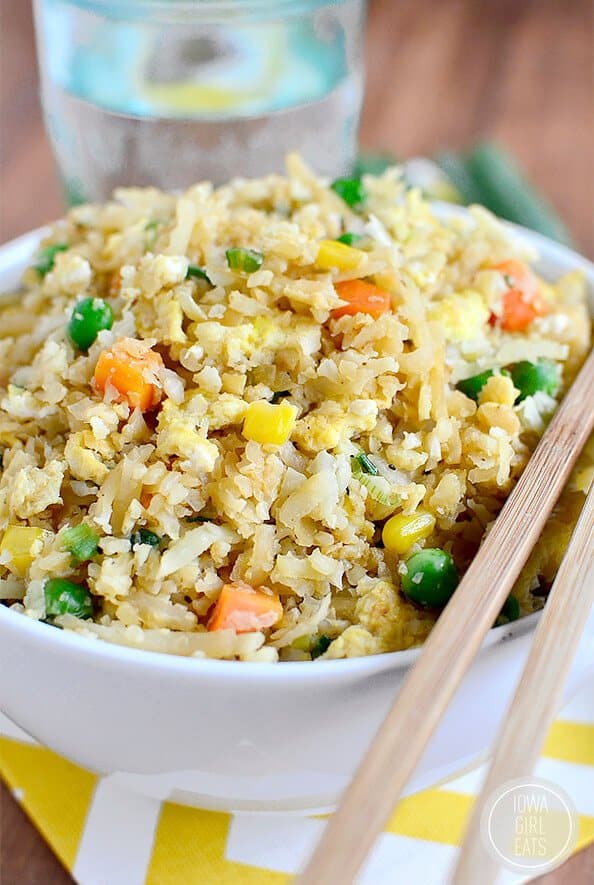 #18 Bang Bang Cauliflower
#19 Cilantro Lime Cauliflower Rice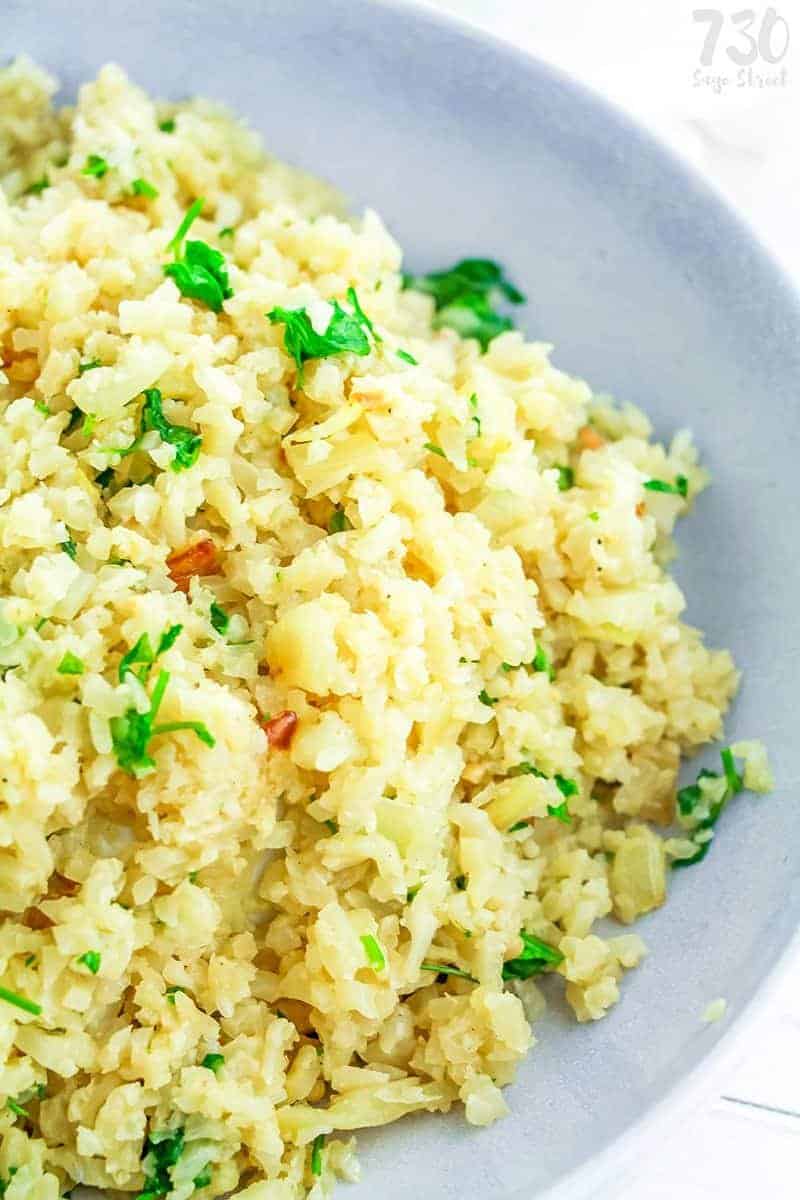 #20 Korean Fried Cauliflower
#21 Roasted Cauliflower Salad with Lemon, Pomegranate, and Feta with Tahini Dressing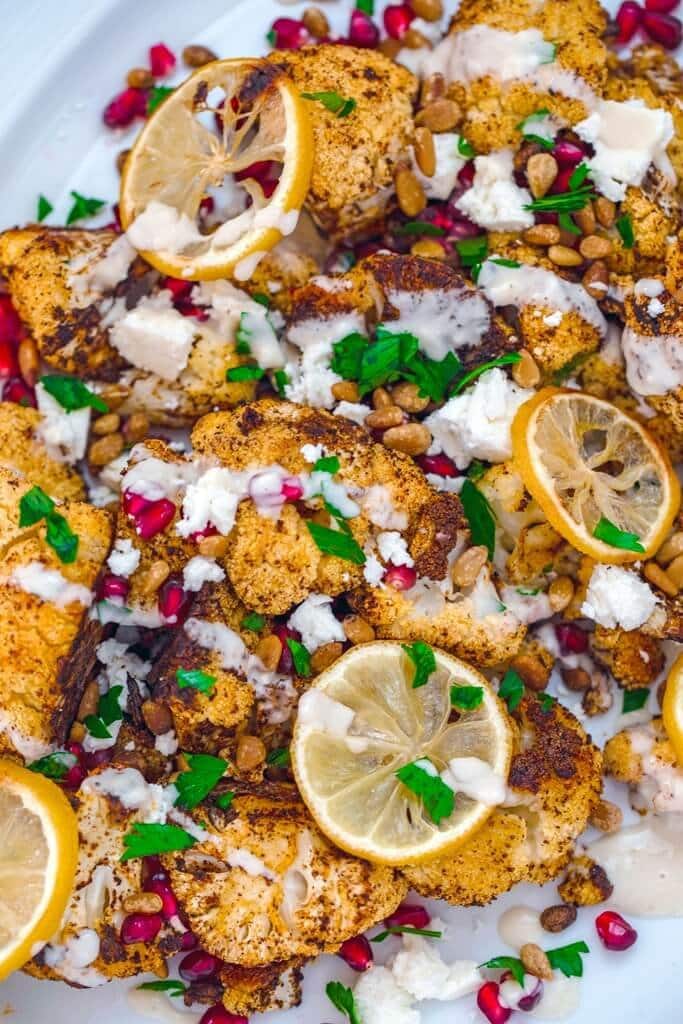 #22 Roasted Cauliflower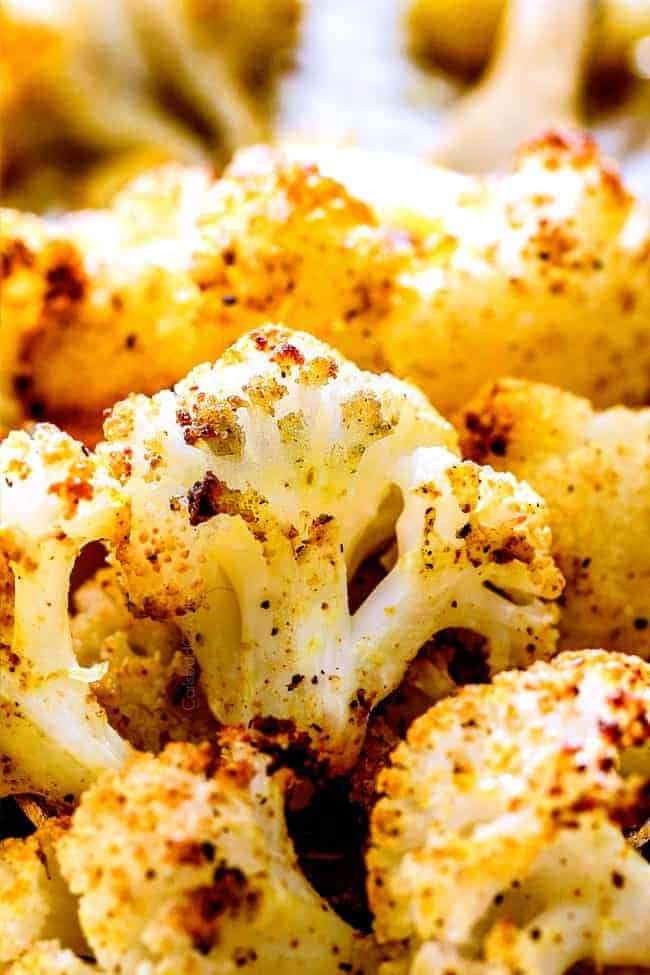 #23 Keto Cauliflower Ziti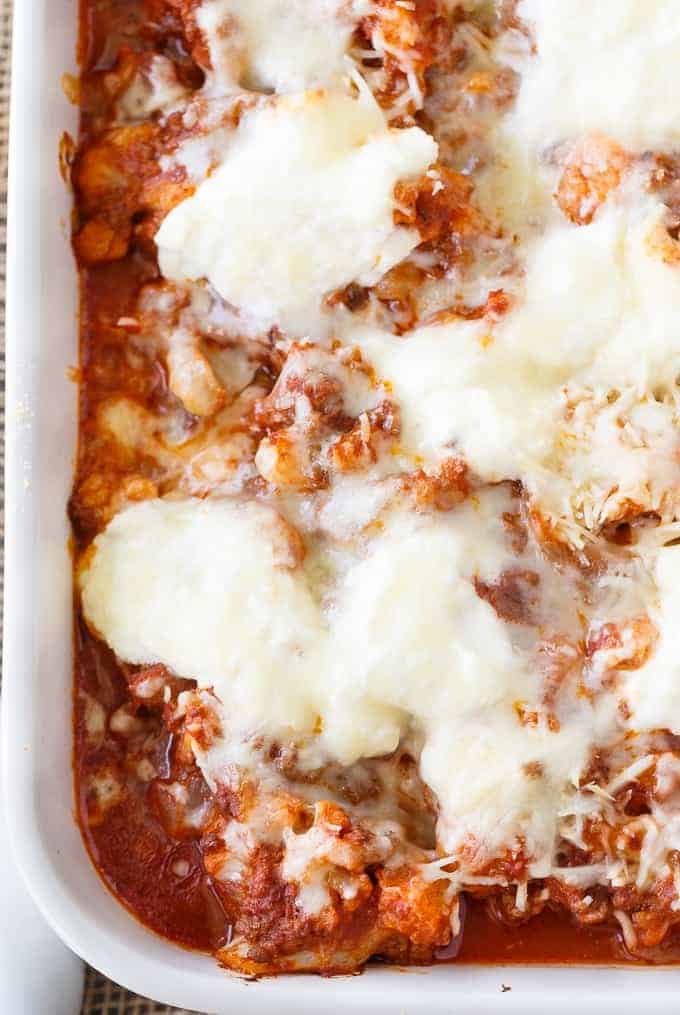 #24 Mushroom Cauliflower Rice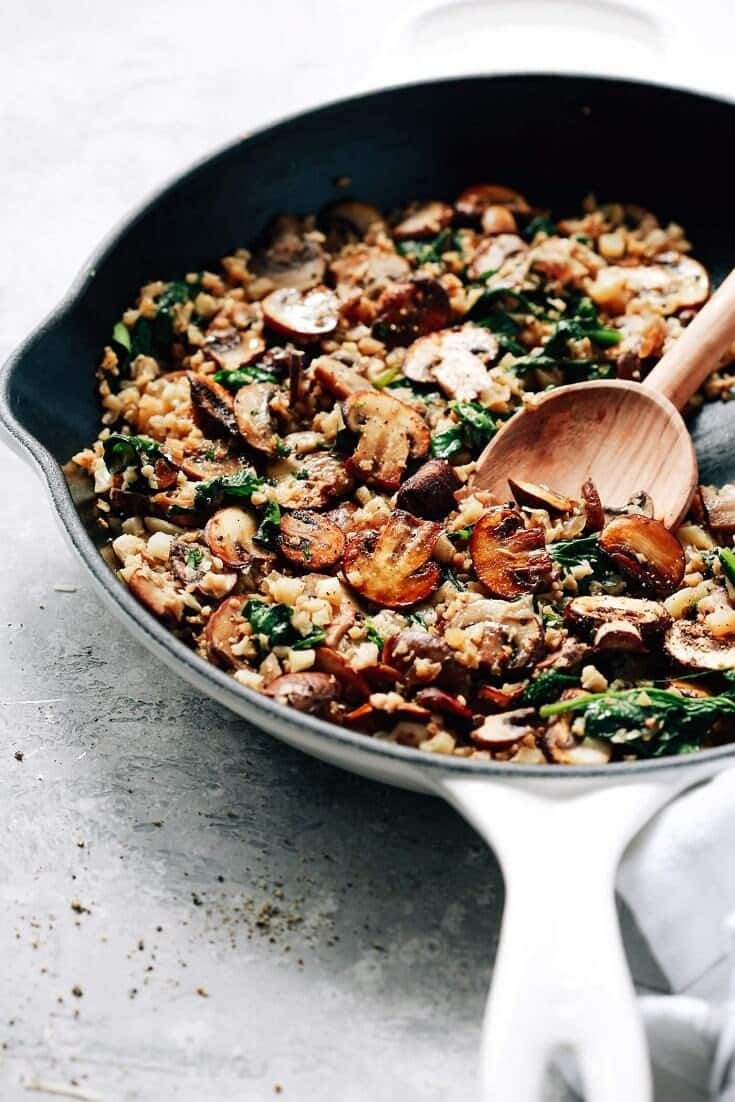 #25 Loaded Cauliflower Casserole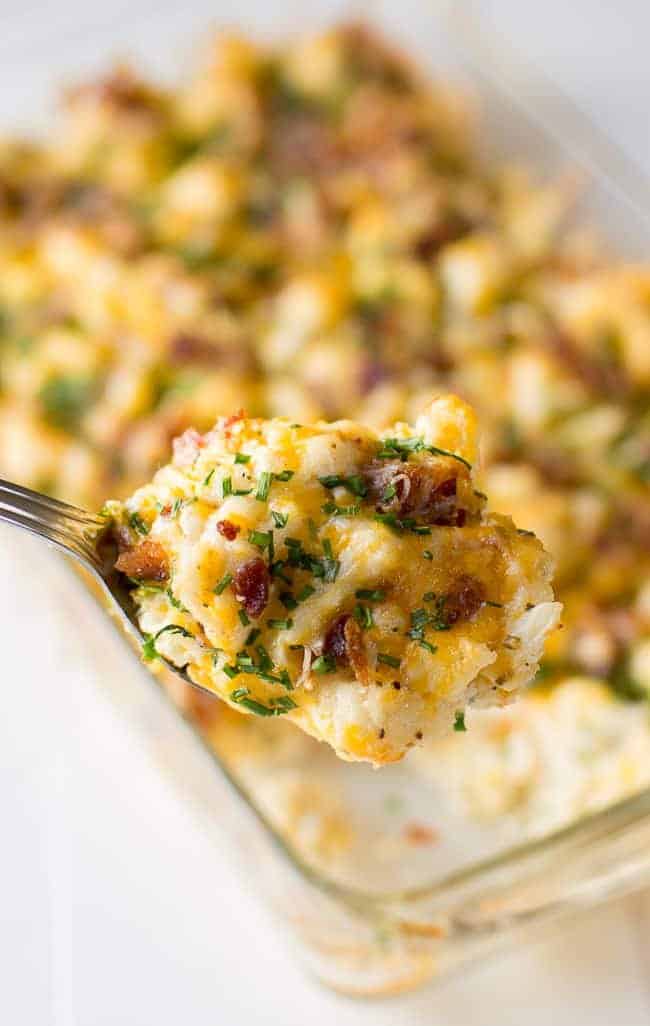 #26 Sweet and Sticky Orange Cauliflower Bites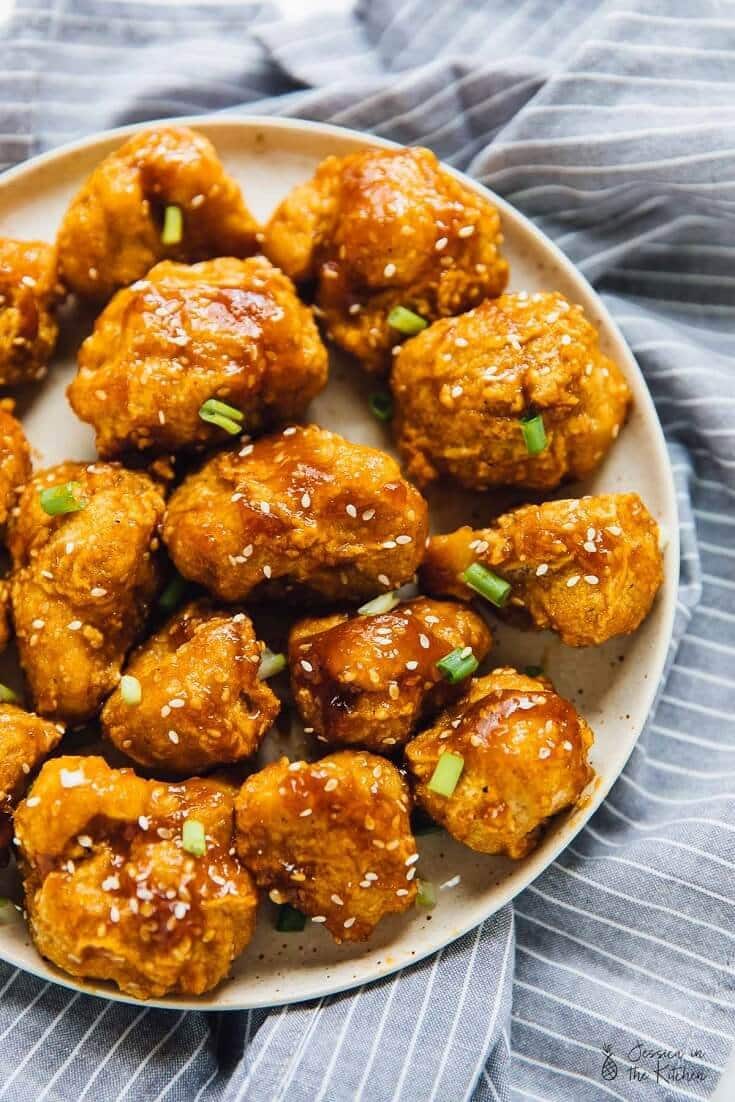 #27 Vegan Creamy Cauliflower Wild Rice Soup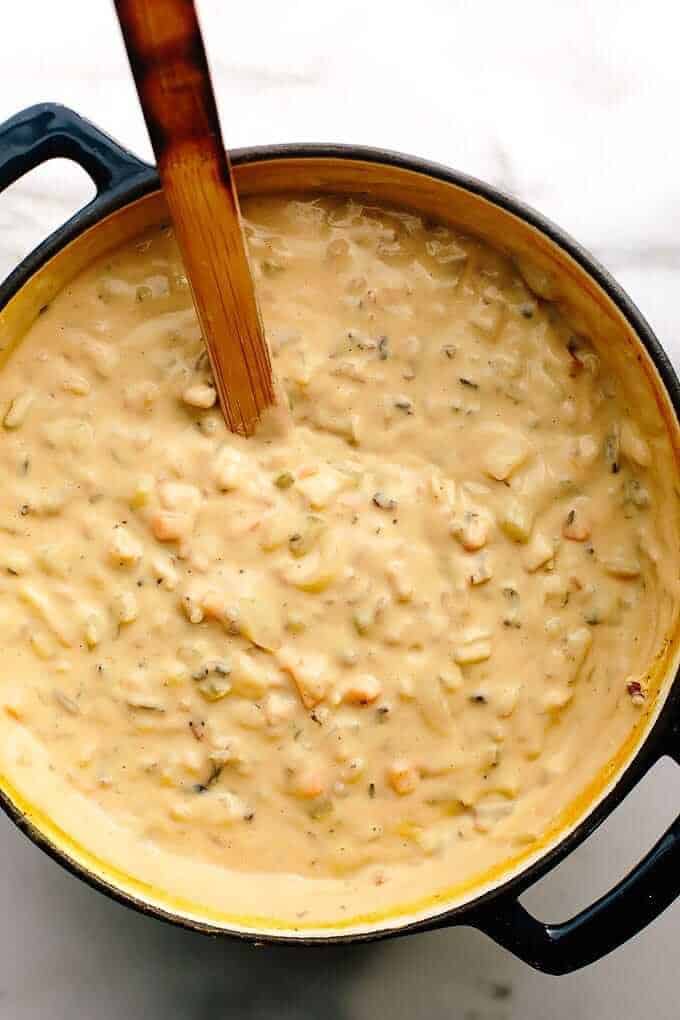 #28 Garlic Parmesan Roasted Cauliflower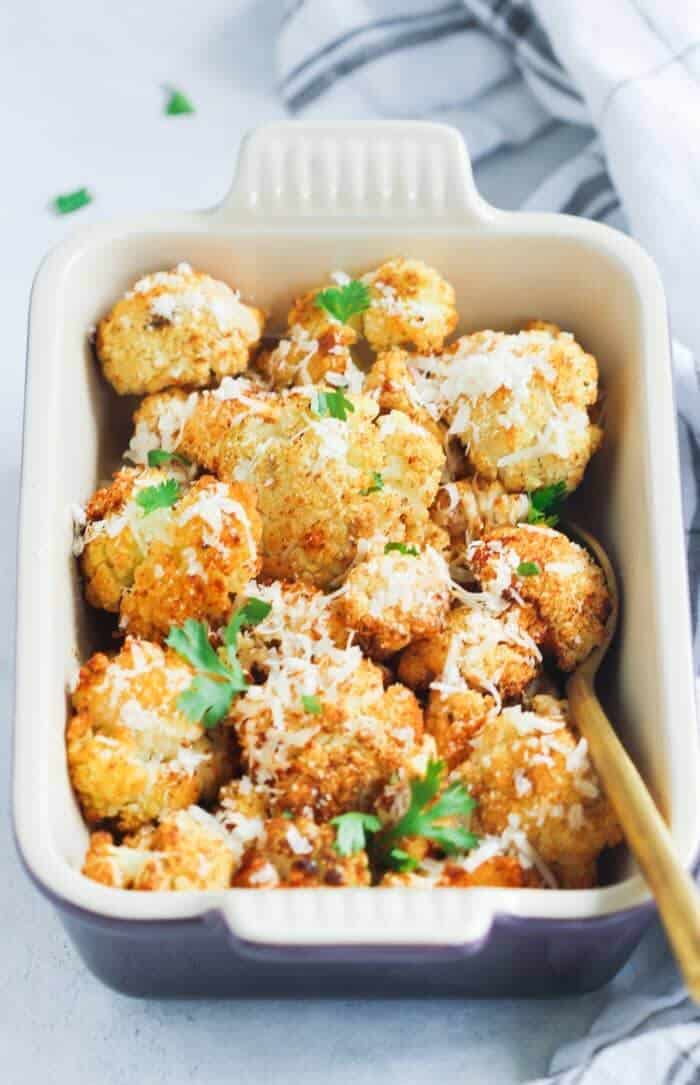 #29 Roasted Sweet Potato and Cauliflower Tacos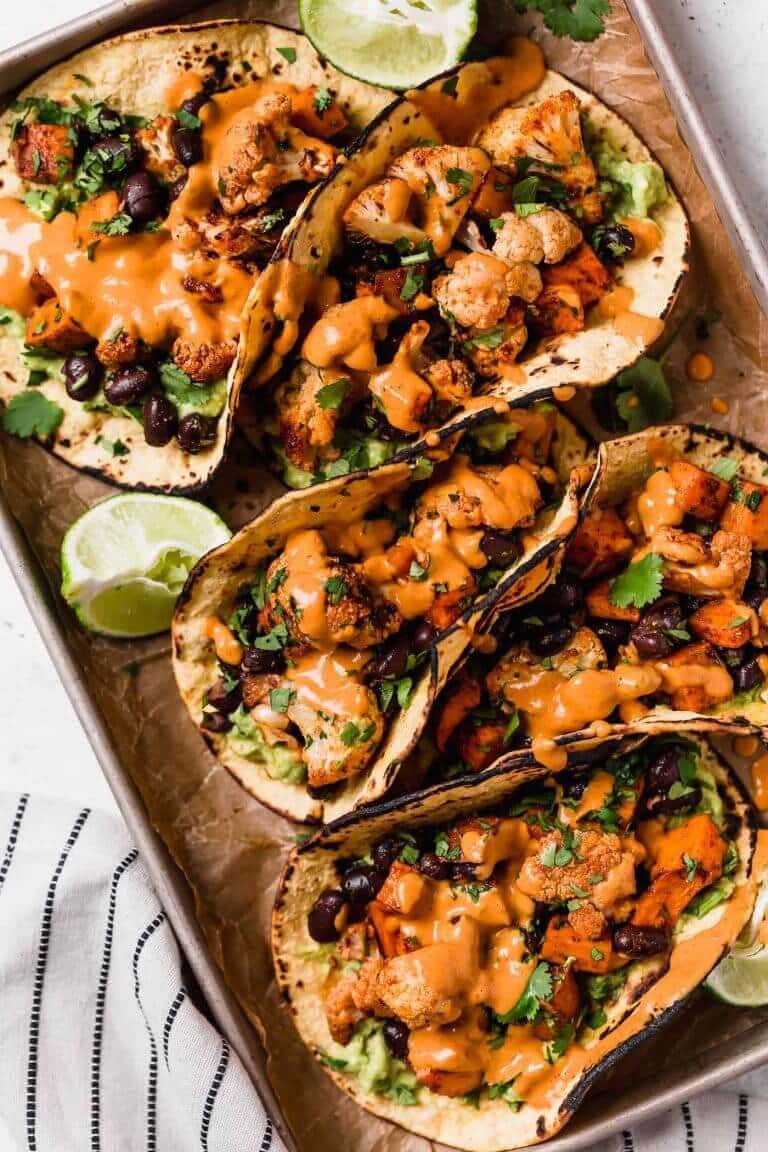 #30 Garlic and Herb Roasted Cauliflower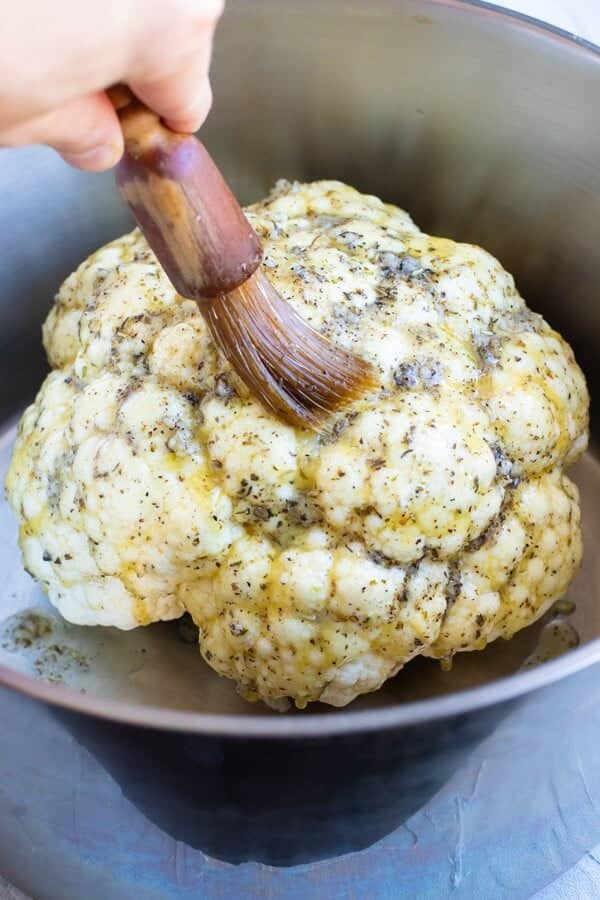 They're all appetizing, right? Based on your taste, choose some to serve at family meals. The kids would love them all. If you find it helpful, don't hesitate to share recipes to friends!