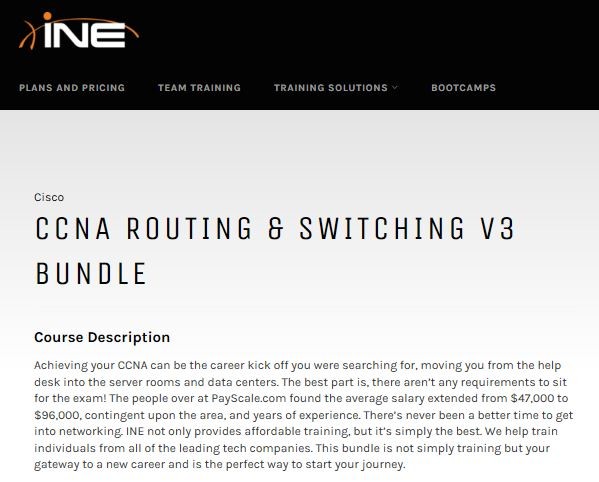 10 Steps Of Test Prep
I frequently get asked by learners, "Now that I've got access to your INE materials (for CCNA or CCNP) how do I proceed through them? Do I go through all your videos first, then do the workbook? At what point do I attempt the practice exam? How do I structure my learning?"
This posting is my attempt to answer those questions. And...in reality...I think it can apply to your study process whether you choose to use INE materials or not.
In my opinion, the best way to proceed through INEs CCNA (and CCNP) materials is to do so in the following order:
1. You'll want to have some kind of book that you begin reading. I typically recommend the Cisco Press "Foundation Learning Guide" for whichever test you are preparing to take. The "Official Certification Guides" are also good, but in my experience the "Foundation Learning Guides" go into more technical depth.
2. You'll also want to purchase some 3x5" blank notecards (the exact size doesn't matter) that you can turn into flashcards.
3. Read the first chapter in the book, pausing frequently to create flashcards for yourself.
4. After you are done reading that chapter, test yourself on your flashcards. Do this at least 3-4 times over the course of 1-2 days.
5. Look through the INE videos and locate videos in which the video title matches (as closely as possible) the topics you just read about within that chapter. Watch those videos, also pausing frequently to create more flashcards.
6. Once you are done with the videos (that matched the chapter you previously read) once again test yourself on your flashcards.
7. Open the INE Online Lab Workbook and identify lab tasks that closely resemble what you just learned in the book-and-videos.
8. Practice those lab tasks. Do the task(s) over and over until you are certain you've memorized the IOS commands necessary to accomplish the task(s).
9. Go back to the book and read the next chapter. Repeat the steps above.
10. After you've done this repeatedly for about 4-chapters, pause and take the INE Online Practice exam corresponding to the Cisco exam you are prepping for. Take the exam repeatedly every four chapters (or so) and you should notice marked improvement each time you take it.
I hope this helped!